Classes
The Ayurvedic Center Presents: A Weekend with Dr. Vasant Lad – June 7 & 8, 2013
Ayurvedic Physician, Teacher and Executive Director of The Ayurvedic Institute in New Mexico
The Film House at Main Street Landing
60 Lake Street
Burlington Waterfront, Vermont
Price: $158 for 3 sessions
Limited Amount of Tickets Available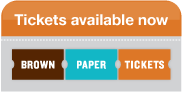 Join The Ayurvedic Center of Vermont for a special event with Dr. Vasant Lad, one of the world's foremost experts in Ayurveda. Our event will take place at The Main Street Landing Performing Arts Center, an environmentally and socially conscious green building on the breathtaking shores of Lake Champlain. Don't miss this rare opportunity to hear Dr. Lad speak for the first time in Vermont.
1 | Ayurvedic Medicine: Insights Into an Ancient Healing Modality
Friday, June 7, 7:00 – 9:00 p.m.
"Life is divine. Our life is a good teacher and our daily life is our good friend. Within this lifetime we learn a lot about ourselves. That learning is sacred and will open the door to the divine love." – Dr. Vasant Lad
Ayurveda is an ancient art of healing that has been practiced continuously throughout India for over 5,000 years. It is considered the oldest authentically recorded healing science in existence today and includes yoga philosophy and integration of the body, mind and consciousness. Ayurveda looks at every person as a unique individual. It seeks to understand and to correct imbalances and to restore the innate intelligence of the person. It gives insight into understanding one's individual constitution and aims to create balance within. Ayurveda is a way of life and an art of living in harmony with the environment and a bridge to health and wellness. During this lecture Dr. Lad will outline the philosophy behind this ancient healing modality and the manifestation of consciousness. He will also cover the foundations of Ayurveda and tri-doshic theory – vata, pitta, and kapha, in his own unique way.
2 | Integrating Yoga and Ayurveda for Spiritual Growth
Saturday, June 8, 10:00 am – 1:00 p.m.
"A yogi without Ayurveda is half a yogi and an Ayurvedic doctor without Yoga is a half physician." – Dr. Vasant Lad
The language of Ayurveda and Yoga are concurrent. One of the primary authors of Ayurvedic texts is Charak. When you say yoga, the first name you think of is Patanjali. The language of Patanjali and Charak are very similar; some scholars believe that they were the same person. It is important to understand the respective roles of Ayurveda and Yoga in the Vedic System and to integrate them intuitively to bring full healing and spiritual growth. Integrating Ayurveda into your Yoga practice will allow you to reach your full potential in all aspects of your life. Ayurveda offers treatments in harmony with Yoga philosopy, as well as diet and herbal medicine that align with the spiritual approach to Yoga. Combining these two sciences adds a preventative dimension to modern medicine and a depth of understanding to disease. Join Dr. Lad for this unique discussion on understanding the depths one can reach when combining Yoga and Ayurveda.
3 | The Energy of Transformation, Digestion and Optimum Health. Agni – Your Digestive Fire.
Saturday, June 8, 3:00 – 6:00 p.m.
"If you worship Agni you will be blessed with health." – Dr. Vasant Lad
Ayurveda states that the root cause of balance and happiness is good digestion and proper nourishment; and the first cause of all disease and misery is poor digestion. Digestion not only happens in the physical body when we eat food, but in the mind as we process our daily life experiences. It is at the heart of our relationship with the outside world and is a subtle process that transforms food into consciousness. Agni, your digestive fire, is the principle of digestion at all levels of body and mind. Therefore, the key to achieving good health, mental happiness, and holistic balance is properly functioning Agni. In fact, Agni is the veritable bridge between body and mind. Today's modern lifestyle, and an overloaded digestive system lead to accumulated toxins, which weaken the immune system and metabolism. Dr. Lad will explore the concept of Agni from the physical process of tissue nutrition to the spiritual process of transformation of experience into understanding. By learning how to maintain healthy Agni, we will learn to create and maintain the fundamental physical and mental balance that ensures good health.
Tickets are available for purchase
PARKING INFO:
Burlington's Jazz Fest is occurring at the same time as this event, which may make parking a little more tight in the city than is usual – arrive early if possible.  All Day parking is available on and near the waterfront for $5. Try The Echo Center, The Hilton or the Marriott (across Battery Street and up the hill.)  More information and directions can be found on the map below:

Click on this image for a map of parking the areas nearby the Main Street Landing:
---
Monday Night Yoga with Carrie Steele
Begin your week being thoughtfully guided in a beautiful, healing space.  Carrie leads an artful balance between building strength and cultivating deep relaxation and peace.  Her classes emphasize mindfulness, breath and the importance of learning to be with yourself as you are.
Mondays, 5:30-7pm
May 13-June 17
Six week session $84
Call or email to register ~ (802) 872 – 8898 ~ ayurvedavt@comcast.net
All levels. Beginners welcome.
---
Gorgeous Ghee: How to make it and how to use it
Thursday June 13, 5-6:30 p.m.
Cost: $18, Includes ghee to take home
Please pre-register
Want to know more about ghee?  Join Adena Rose Harford and Scott Marion in the kitchen at The ACV for a class all about ghee – clarified butter.  We will learn about the ancient and healing uses of ghee, as well as make our own ghee from organic butter to take home.  Ghee is used for many different purposes in Ayurvedic medicine.  It is a healthy, nourishing fat when taken in moderation, used often in Indian cooking – though it's much more than that!    We will learn how to use ghee in over 8 different ways internally and externally, most that you can start utilizing right away at home.
Not only a wonderful cooking oil, learn how to use ghee for self-care, first aid and beauty
Please call or email to register:
(802) 872-8898 or ayurvedavt@comcast.net